The tail of the cat is made to be the handle of the gravy boat, so just put in your contents through the hole on the back of the cat, and tip the cat forward. Gooey gravy goodness will then spew out of the cats mouth onto whatever food you place below (which I'm pretty sure gravy goes on everything).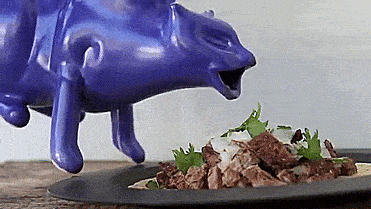 The weird "puking kitty saucy boat" as so it's called, is not only great for gravy, but it also works perfectly for use with sauce, dressing, syrup, BBQ sauce, chocolate sauce, or really whatever your little heart desires to come projecting out of the cats mouth onto whatever you're about to eat below it.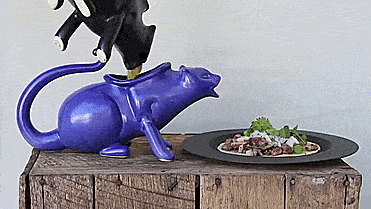 The puking cat gravy server comes in a few different colors to choose from, has life-like actions that replicate just how a kitty would vomit, and is made from stoneware.